Natural spaces have been totally subject to man, and, as such, other living species and biodiversity have been drastically decimated.
We have ruthlessly upset the balance, and in order to restore the damage done, we believe it is necessary to create the conditions for an Earth that is divided equally between areas dedicated to humans and domesticated species, areas in which humans coexist in harmony with wild species and, finally, areas where Nature is sovereign and untouchable.
We collaborate with international partners and research centres that contribute to the diffusion of a new metric system for measuring human impact on biodiversity (biodiversity footprint) with the aim of influencing the transformation of current business models and individual behaviour.
In January 2021, we joined the Business for Biodiversity Club (B4B+ Club), an international network promoted by the French Research Center CDC Biodiversité, which brings together some thirty leading companies in various sectors directly engaged in the protection of biodiversity and its habitats.
In this perspective, we have also committed to evolve scientific research in the marine and terrestrial field, financing systems of measuring the impact of overfishing (on marine biodiversity) as well as an international study (through Almo Nature), which is a world first, relating to the global impact of the pet food industry on biodiversity.
In the next decade, we will allocate a total spending budget of approximately €1,500,000 to this activity.
This is Reintegration Economy
Everything you read on this page is made possible by Reintegration Economy. A new economic model: it provides that the ownership and 100% of the revenues of a company (after costs, investments and taxes) do not just benefit the few but are made available to all living species and their common home, the Planet Earth.

This company is Almo Nature, fully owned by Fondazione Capellino.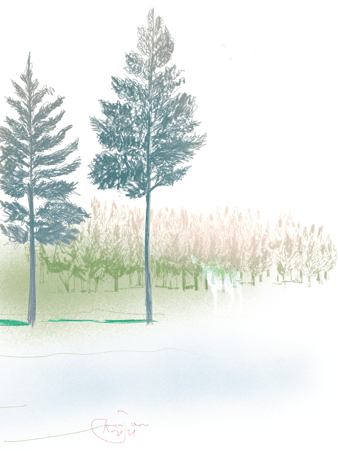 Subscribe to the newsletter!
Sign up for our newsletter to receive updates on our projects. We will only send you communications when we have something interesting to tell you.